Today I am sharing the second single from 'ANIMATED VIOLENCE MILD' with you all. It's titled 'NO DICE' and you can listen to it right now. Here.
To coincide with this release I am also announcing a NORTH AMERICAN TOUR. It's during September and October of this year and tickets will be available to book from THIS FRIDAY (28th June) at THIS HERE spot . I'll also be touring with my good friend HELM who kills every time. Poster with dates listed below: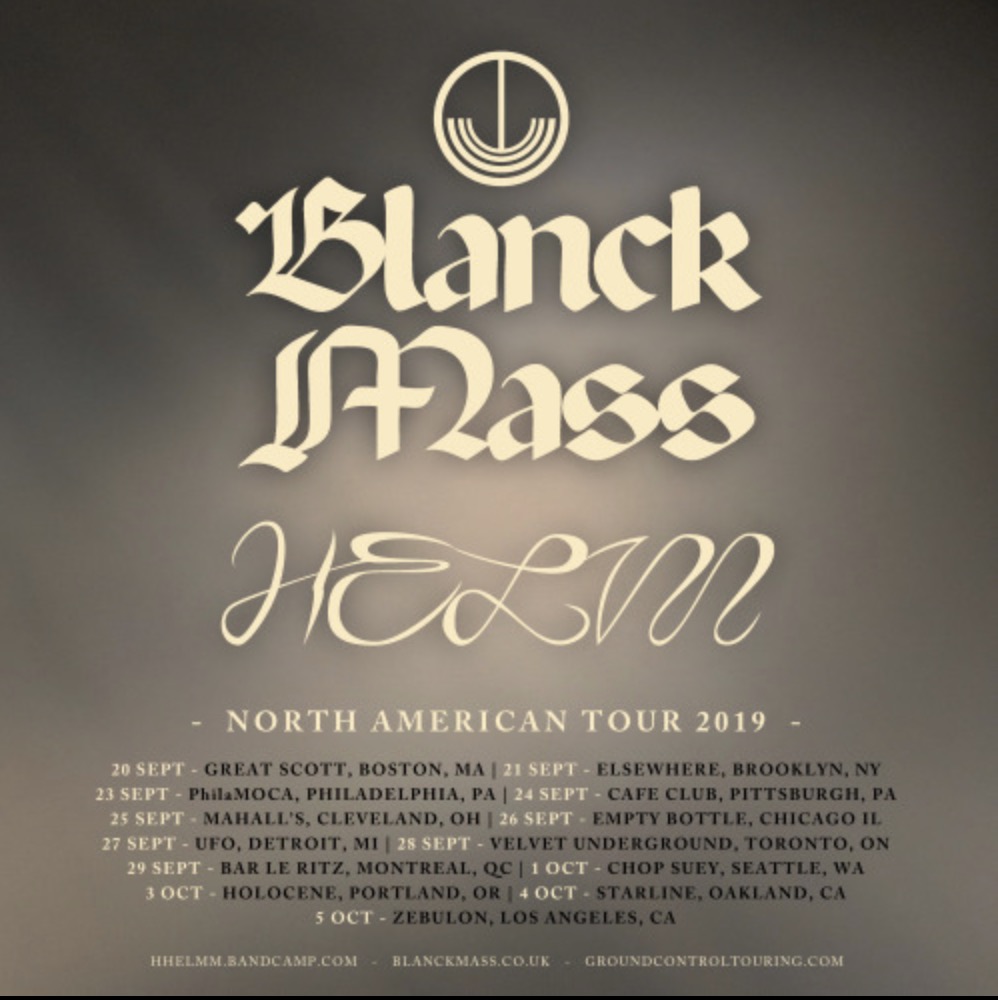 Keep your eyes peeled for more tour dates being announced over the coming weeks.
At ease,
Blanck Mass